5 Easy Christmas Cookie Recipes Even Dads Can Master
Santa may get first dibs on those Christmas Eve cookies, but that doesn't mean Dad can't choose what treats make it onto the plate! This year, leave the traditional chocolate chip treats and fudge to the amateurs because you're shooting for the moon with these five simple Christmas cookie recipes.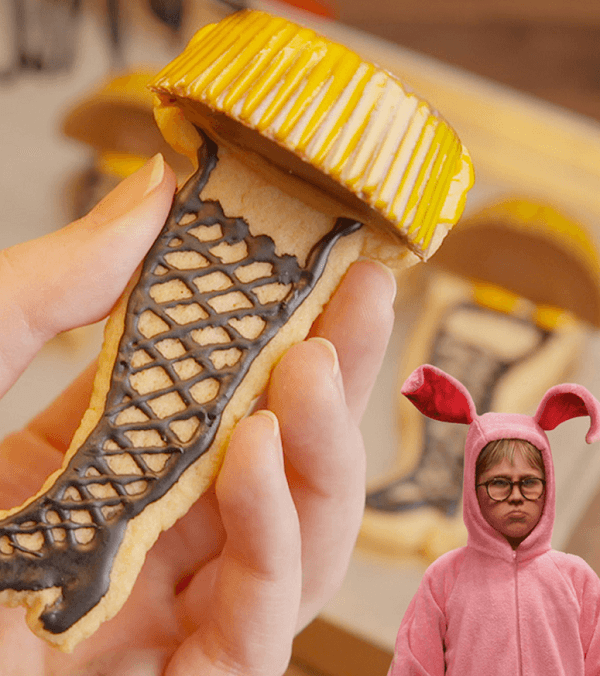 Photo: delish.com
A Christmas Story Leg Lamp Cookies
For some dads, the best part about preparing these Christmas cookies will be eating the occasional spoonful of peanut butter. All others will simply appreciate the homage paid to arguably the most famous Christmas movie of all time. "Fra-gee-lay—it must be Italian!" Wherever these treats come from, they're certain to find a nice new home inside your belly. Click here to view the recipe and find a stencil outline of the leg lamp shape.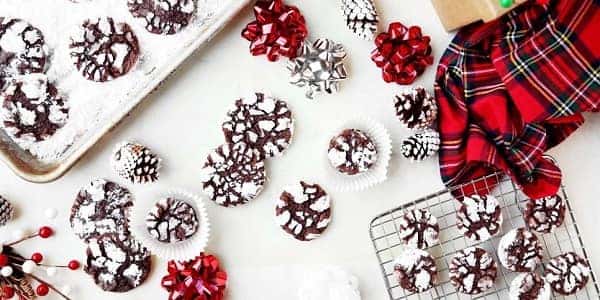 Photo: geniuskitchen.com
Chocolate Crinkles
Just four ingredients are needed to make these light and chewy Christmas cookies: a big ol' box of cake mix, some canola oil, eggs, and powdered sugar. About 10 minutes and 350 degrees should do the trick. Read the Chocolate Crinkles recipe at geniuskitchen.com.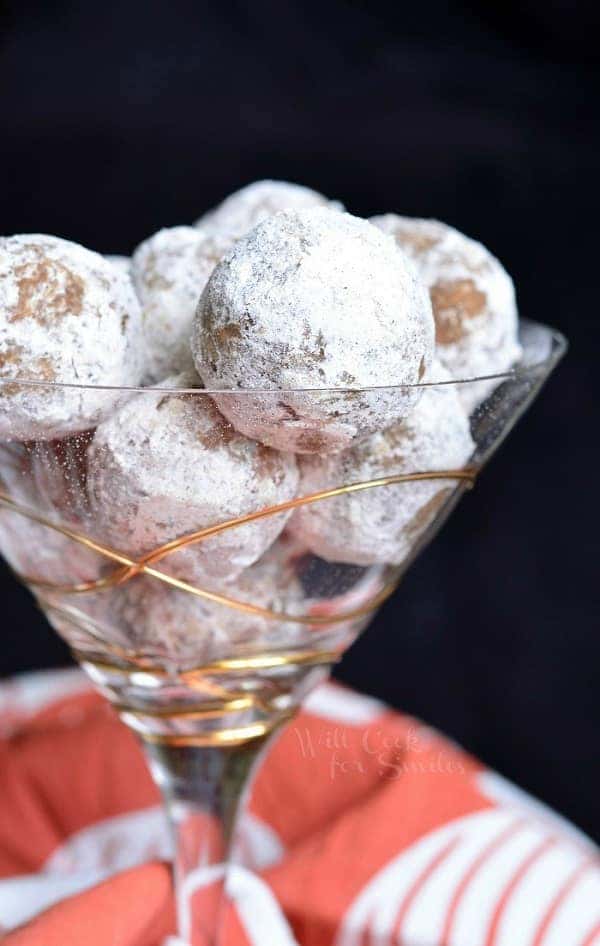 Photo: willcookforsmiles.com
Pumpkin Spice Rum Balls
A splash of Rumchata here, a tablespoon of rum there, and a teensy sip for self-confidence will produce some of the most decadent Christmas "cookies" you've ever tasted. If you're going to indulge in these melt-in-your-mouth rum balls, be sure to hang your car keys up for the night. Get the recipe for these festive *hiccup* rum balls at www.willcookforsmiles.com.
Note: These no-bake booze cookies should be kept above the fridge and away from the little ones.

Photo: delish.com
Cookies 'n Cream Blossom Cookies
These Christmas cookies are a twist on the classic peanut butter blossom many of us are fond of. The Oreo cookie taste comes from the mountain of dark cocoa powder used to form the dough, but it's the Cookies 'n Cream Hershey's Kisses that seal the deal. Be sure to grab an extra bag of Kisses as you'll certainly "lose" a few to an invisible thief. Read this simple Christmas cookie recipe at www.delish.com.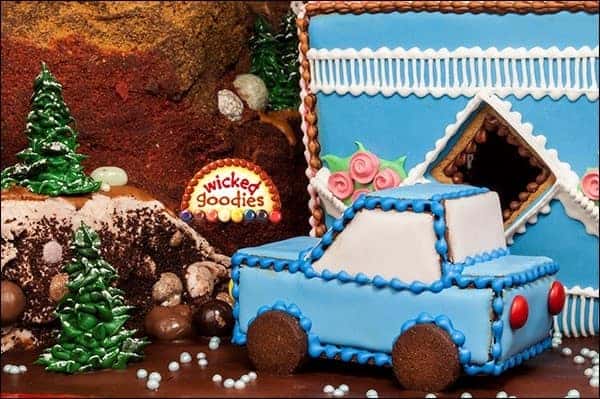 Photo: wickedgoodies.net
Gingerbread Cookie Cars
Turn your cookie-baking adventure into a tiny family road trip! First, get all the necessities to bake your gingerbread, including icing, piping bags, and food dye. Then bake and build your perfect car using the article from wickedgoodies.net as a guide. Replace the wheels with Oreos for a chocolatey nibble.
The only thing sweeter than a gingerbread dream car might be a real-life dream car! This Christmas, give yourself more than just a stocking stuffer by visiting Berglund Luxury Auto in Lynchburg, VA. Along with our new and used luxury cars, we also have a large selection of retired Mercedes-Benz loaner vehicles for sale and lease. All our Mercedes-Benz loaner cars are factory certified, have low mileage, and can be had for a remarkable price. It's a Christmas miracle!
Contact our Lynchburg Mercedes-Benz dealership at 434-385-6226 to speak with someone from our sales floor about our Executive Loaner Program and current holiday special offers on new Mercedes-Benz models.
Sources & Photos:
http://www.geniuskitchen.com/recipe/fudge-crinkles-a-great-4-ingredient-cake-mix-cookie-32614
http://www.willcookforsmiles.com/2015/10/pumpkin-spice-rum-balls.html
https://www.delish.com/cooking/recipe-ideas/recipes/a50244/cookies-n-cream-blossom-cookies-recipe/
https://www.wickedgoodies.net/2013/12/gingerbread-house-cars/
https://www.delish.com/cooking/recipes/a50435/leg-lamp-cookies-recipe/
http://www.geniuskitchen.com/recipe/gingerbread-for-cookies-or-a-gingerbread-house-149257