Winter Driving Tips & Roadside Emergency Kit Checklist
With fall just getting underway, everyone here in Lynchburg is getting ready to brave those frosty Virginia mornings. Some of us have a routine in place—wake up early, grab a cup of coffee, and scrape the windshields for 15 minutes—while others are lucky enough to have a garage or Mercedes-Benz with a remote-start system. There are even others who have no idea what to do with their car when snow falls. Ooph.
Whether you're a seasoned veteran of icy roads or a newbie about to jump into the fray, it's always in your best interest to prepare for winter's worst. Follow these tips from our Lynchburg Mercedes-Benz dealership, and you'll be ready for Mother Nature.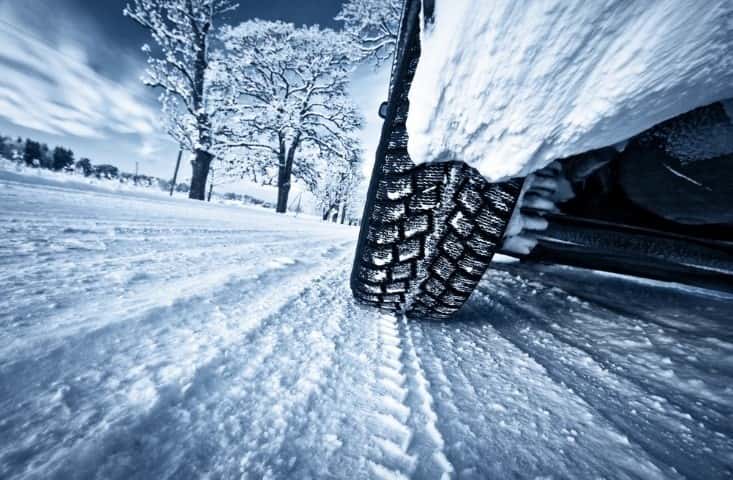 Winter Car Emergency Kit Must-Haves
In addition to the "always carry" spare tire and tire-changing gear, you should also pack the following into your winter emergency kit:
Jumper cables (16' or longer)
Flashlight (and batteries)
Small wrench set
Electrical or duct tape
Ice scraper
Folding shovel
Road flares or traffic cones
Gallon of water
Nonperishable food (protein-rich foods are ideal)
Thick blanket or sleeping bag
Spare clothing and boots
Multi-tool and knife
First aid
Fire extinguisher ("1A10BC" or "2A10BC" labels)
Extra phone battery or power bank
Road map
A bag of sand or cat litter
Windshield wiper fluid
Hand warmers (example)
Antifreeze
Engine oil
Old rags
Additional Winter Driving Tips
Keep your gas tank above the ¼ mark. You never know when you'll slide on a patch of ice and get stuck in a snow bank. Having extra gas to heat the cabin can literally save your life.
Have a car escape tool available at all times. Such tools include small hammers, knives, seat belt cutters, and window breakers.
If it's cloudy or snowing, be sure and switch your vehicle's headlights on. Doing so may not improve your visibility, but it alerts other drivers of your position.
After the first freeze of the season, be sure and inflate your tires to recommended levels. Check the suggested PSI in your door jamb or owner's manual.
Avoid activating and using cruise control when roads are wet or icy.
Have your brakes and tire tread inspected prior to the beginning of winter. Visit our auto service center near Bedford for your pre-winter car maintenance.
If you begin skidding, don't panic. Calmly and slowly turn the steering wheel in the direction opposite of where you're facing. Don't apply the brakes—just let the tires find traction.
Never drive with snow on your hood or roof. Cleaning and scraping the wintry mix off is never fun, but it's much safer than the alternative.
Leave for your destination early to avoid unforeseen obstacles.
Give yourself more following space than normal from the vehicle in front of you. There's no telling when (or why) they'll slam their brakes, but it's bound to happen.
Find a Safer Car at Mercedes-Benz of Lynchburg
To give yourself an even bigger edge over winter, you might want to consider upgrading your vehicle to a newer, safer model. The latest 2017 and 2018 Mercedes-Benz vehicles at our Lynchburg luxury car dealership come with multiple standard and optional safety features to help you avoid wintery debacles. Browse our selection of new Mercedes-Benz sedans and SUVs for sale and lease, and you'll be one step closer to giving the upcoming cold weather the cold shoulder.
Contact us at 434-385-6226 or stop by Berglund Luxury Auto at 2643 Lakeside Drive in Lynchburg, VA to test drive a new or certified used Mercedes-Benz. Stay safe out there!
Sources & Photos:
https://www.almanac.com/content/emergency-car-kit
https://www.amazon.com/HotHands-Hand-Warmers-40-pairs/dp/B0007ZF4OA
http://exchange.aaa.com/safety/driving-advice/winter-driving-tips/
https://www.consumerreports.org/cro/news/2012/12/10-tips-for-safe-winter-driving/index.htm