Tire Alignment Service in Lynchburg, VA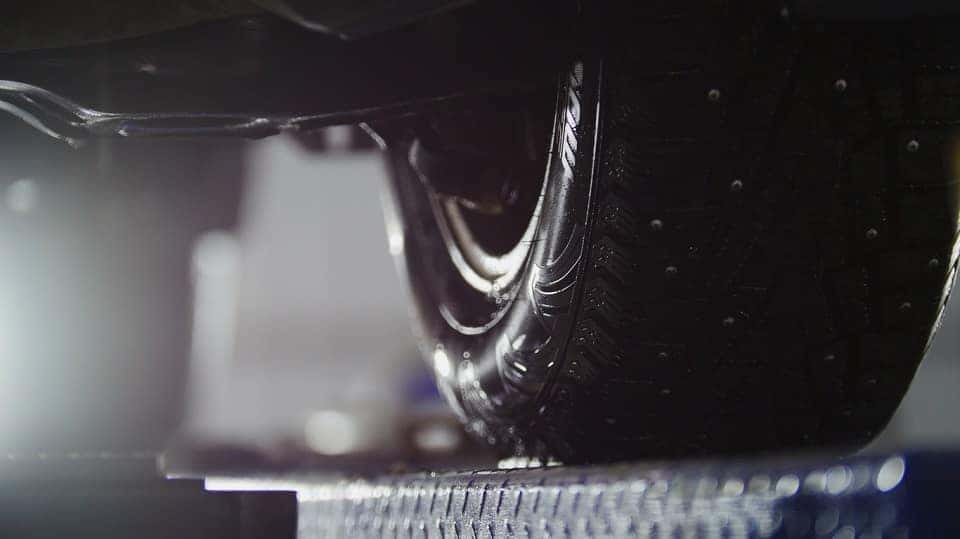 Tire Alignment Service in Lynchburg, VA
If you're like many drivers, you might be under a misconception about what tire alignment service is. It's not what it sounds like – it doesn't involve an adjustment to your vehicle's tires themselves. Rather, it entails an adjustment to your car's suspension system, and it's an important service that shouldn't be overlooked no matter what it's called.
Road conditions aren't always ideal. If they were, you might never need tire alignment in the first place. But because time and the elements take their toll on the roads, and because drivers don't always take the best care when driving, you will eventually bounce over a pothole, ramble along a rutted road, clip a curb, or take a speed bump a little too enthusiastically.
That jarring can force your car's suspension out of alignment, causing excessive strain on your tires that can lead to other problems down the road. That's why it's important to take care of this common service as soon as you suspect it's needed.
Fortunately, drivers in the Campbell County region of Virginia have easy access to Mercedes-Benz of Lynchburg and our amazing full-service automotive care facility. Here, our team of experienced technicians can realign your suspension and get you back to your busy life with barely a dent in your day. And all that, without weighing heavily on your wallet.
How Do You Know If Your Car Needs Alignment Service?
When it comes to any potential automotive problem, the sooner you get it taken care of, the better. That is as true for *oil changes and brake work as it is for tire alignment service. If you do continue to drive on a vehicle with a suspension that's out of alignment, you can damage your tires, which can lead to more serious issues.
There are a couple of ways to tell if your vehicle's suspension system has been knocked out of alignment. The most readily apparent is if your car pulls to one side or the other when you are driving straight down the road. If you notice this, then you might want to examine your tires for uneven tread wear. That's another strong indicator of a suspension system that needs to be realigned.
Why Should You Schedule Alignment Service at Mercedes-Benz of Lynchburg?
It's always best to take a proactive approach to car care, instead of waiting for a small problem to become something bigger – and inevitably costlier. If you think your vehicle might need tire alignment service or any other maintenance job, schedule service at the auto maintenance facility at Mercedes-Benz of Lynchburg. We have valuable service specials in addition to our low everyday service prices, and our technicians will get your vehicle back to peak performance without you missing a beat.