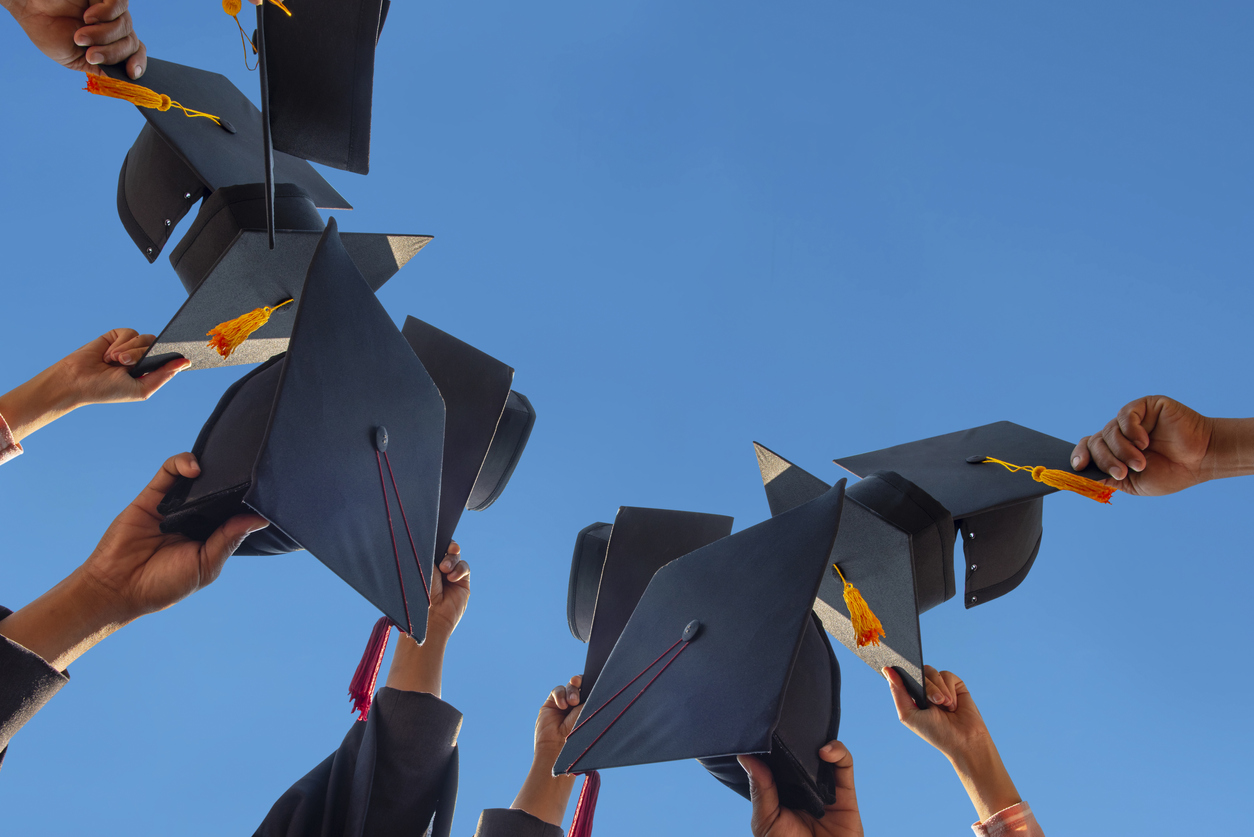 College Student Offer in Lynchburg, VA
Graduating college is no small feat - you've made it through four years of rigorous studies, tests, papers, and adjusted to a new way of life. We can't think of a better way to reward your accomplishment than by offering exclusive financing offers on a new Mercedes-Benz vehicle. If you're eager to say goodbye to the vehicle of your collegiate days and start your new post-grad life off with a luxurious ride, this is the perfect opportunity. Eligible college students and recent grads can receive generous financing offers on a new Mercedes-Benz vehicle.
At Mercedes-Benz of Lynchburg, we are always striving to ensure that you're completely satisfied with your experience at our dealership. Our knowledgeable team will be able to walk you through the car-buying process and make it as convenient and stress-free as possible. Even if you've never purchased a car on your own before, you can sail through the process with ease - you're in excellent hands with us at Mercedes-Benz of Lynchburg.
Start the process today by browsing our inventory online to see which new Mercedes-Benz model suits you best. While you're shopping, be sure to talk to our finance experts about securing your exclusive financing offer through the Mercedes-Benz College Program.
Who is Eligible?
Eligibility for the College Program Financing includes:
College Graduate - must provide proof of degree dated no more than 24 months prior to time of purchase.
Student - must certify that you are within six months of graduating.
You'll need a few things to confirm your eligibility with us:
A copy of your diploma or official transcripts
Proof of graduate status or letter from the Registrar's Office stating intent to graduate within the next six months
Proof of income
Proof of credit
Gross debt-to-income ratio must not exceed 50%
Gross payment to income amount not to exceed 20%
Must score Tier 2 or better
If you have questions about your eligibility or the documents necessary for this offer, please contact us, we're happy to help you confirm if you are eligible and answer any questions you may have about the criteria or the required documents.
Find Your Mercedes at Mercedes-Benz of Lynchburg
If you want to learn more about the Mercedes-Benz College Program, contact us at Mercedes-Benz of Lynchburg, we'd be delighted to walk you through the offer in more detail, and help you find the Mercedes-Benz vehicle you've been dying to drive. Mercedes-Benz ownership is a special experience, and we're excited to help you start your very own Mercedes journey now.
When you're ready to shop, browse our inventory online to see which model best suits your taste and interests, then come see them in person at our dealership or set up a virtual tour. If you have any questions or need any assistance while you shop for your new Mercedes-Benz, never hesitate to reach out to us - we're here to serve you.