Mercedes-Benz CLA: Luxury is Now More Affordable than Ever
There are perceptions and there are misperceptions when it comes to anything in life. The same can be said when it comes to buying or purchasing a luxury vehicle.
With the reputation that the Mercedes-Benz brand has built over the years, a lot of consumers are under the false impression that this kind of luxury is out of their price range. The reality is that the automaker provides a variety of models that are affordable for luxury shoppers in the Bedford and Madison Heights, VA areas.
Take the Mercedes-Benz CLA for example. This four door sports coupe provides everything you want and expect in a luxury vehicle. It also offers something you might not typically expect from a luxury vehicle - affordability.
Mercedes released the CLA into what is deemed the "entry level" cost category. That means it can fit within your budget just like many other non-luxury vehicles currently on the market. It's simple. If you had a choice, would you choose a Mercedes-Benz like the CLA or a non-luxury vehicle from another automaker if the costs were similar?
When you look at it in this manner, it pretty much becomes a no-brainer.
Here's the deal:
Just come visit Berglund Luxury Auto to explore all the affordable Mercedes-Benz CLA offers we provide. Whether you are in the market to purchase or lease, you'll be amazed at how well a new CLA fits within your budget.
Contact us online for details, or visit our Virginia Mercedes-Benz dealership in person at 2643 Lakeside Drive, Lynchburg, VA 24501.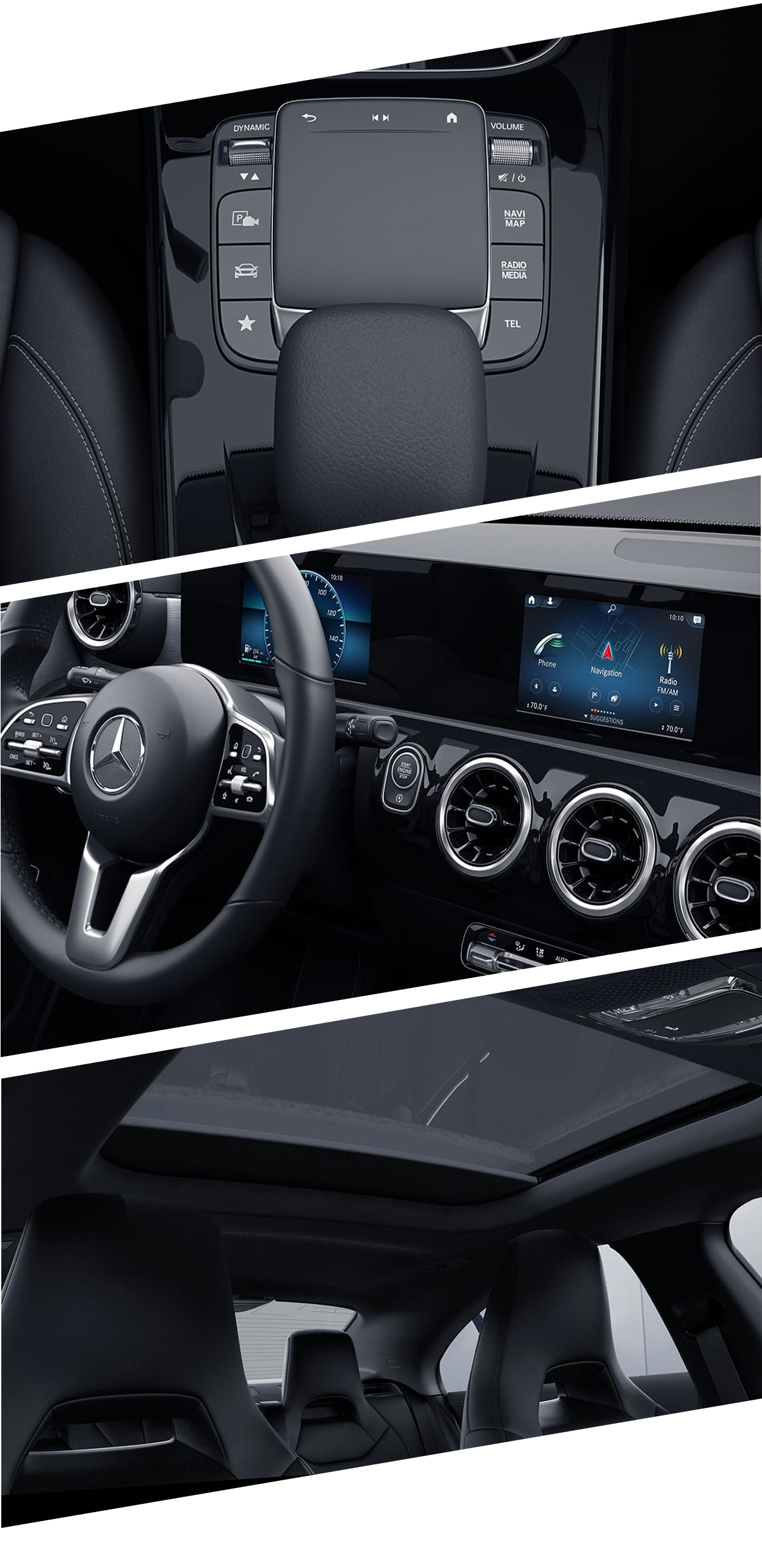 What's New in the 2022 Mercedes-Benz CLA
The luxurious 2022 Mercedes-Benz CLA is a four-door coupe that offers a range of potent engines, a stylish design, and an opulent interior.
Interior entertainment and technology features include a standard 7-inch infotainment touchscreen and an available 10.25-inch touchscreen. Additional standard features include five USB ports, high-definition radio, Bluetooth®*, Android Auto and Apple CarPlay®, a push-button start, a 7-inch digital gauge cluster, a touchpad, remote start, dual-zone automatic climate control, a sunroof, and more.
The 2022 Mercedes-Benz CLA is powered by three engines: a turbocharged 2.0-liter four-cylinder engine that produces 221 horsepower (found on the CLA 250); the AMG CLA 35 offers the same turbo-four but with 302 horsepower; the AMG CLA 45 is powered by a turbocharged four-cylinder that generates 382 horsepower.
Origin & History of the Mercedes-Benz CLA-class
Mercedes-Benz launched the CLA-class as an entry level premium vehicle into the market for the 2014 model year. The CLA featured a unique four door coupe configuration with potent styling to attract a younger audience to the brand.
The CLA was powered by a 2.0L turbocharged engine in all trims/configurations. The CLA came standard in front-wheel drive, but was also available with the Mercedes-Benz 4MATIC all-wheel drive system.
In addition, a specialized AMG version of the CLA was also made available. In 2016, the AMG CLA45's engine output was increased to 375 horsepower. One year later, the factory made slight exterior styling revisions to the CLA-class along with equipment/trim modifications.
Reasons to Buy or Lease CLA from Berglund Luxury Auto
While the CLA-class is one of the most affordable vehicles in the Mercedes-Benz lineup, our Lynchburg, VA auto dealership makes it even more affordable with our special offers.
What kind of special offers do we have available on Mercedes-Benz CLA?
Let's just say whether you are in the market to purchase or lease, we make it easier on your budget when you get a CLA-class vehicle. Low monthly lease plans and attractive pricing are just two of the ways that Berglund Luxury Auto works hard on your behalf.
Our product specialists will listen to all your needs and wants, and help you make an informed decision about the new or used vehicle that fits your requirements.
Notice we said "used" vehicle?
That's because we also carry a wide variety of pre-owned luxury vehicles from other automakers at our store located at 2643 Lakeside Drive, Lynchburg, VA 24501. Shop online and then come in and be a part of a true luxury shopping experience at Berglund Luxury Auto.